"Love the Jade Spring" - Love the old and respect the good first
---
In early summer and June, the Kaier lighting team went to Xiayuquan Village in Jiangjia Town with gifts and thoughts to visit the elderly.
In the light summer of June, the water splashed and the grass was green. In this pleasant weather, the Kaier Lighting marketing team went to the Xiayuquan Village of Jiangjia Town with gifts and thoughts to visit the elderly.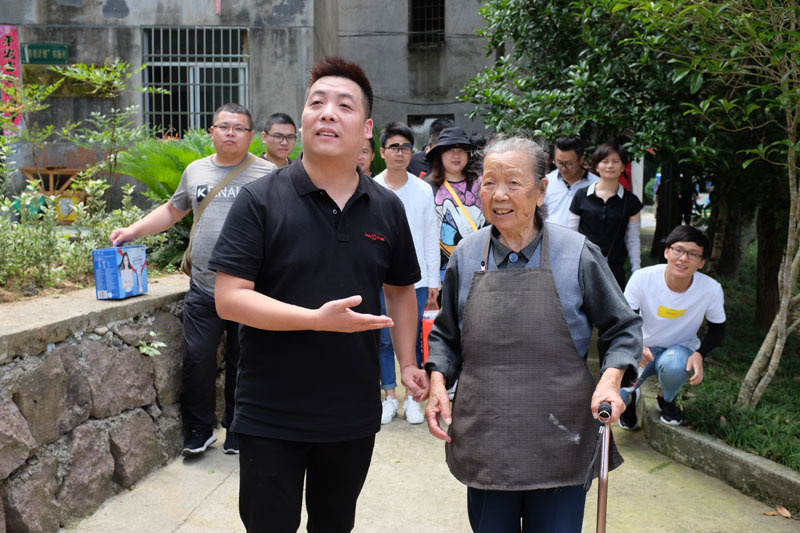 The bus went all the way around the lake and along the river. The scenery was beautiful and refreshing. We came to Xiayuquan Village full of condolence gifts. The first thing that came into sight was the small river along the road. The river was clear and the fish in the water were flocking. Now the living standard has improved, and the pavilion has been built on the river. The old people are gathering in groups to have a cool chat.
According to the local village cadres, there are about 20 people aged over 70 in Xiayuquan Village, the oldest of whom is 92 years old. The elderly are faltering, but hale and hearty. Under his guidance, we visited the families of elderly people who were not good at walking, and visited the elderly one by one in the arbor in the center of the lake, offering gifts and sympathy money.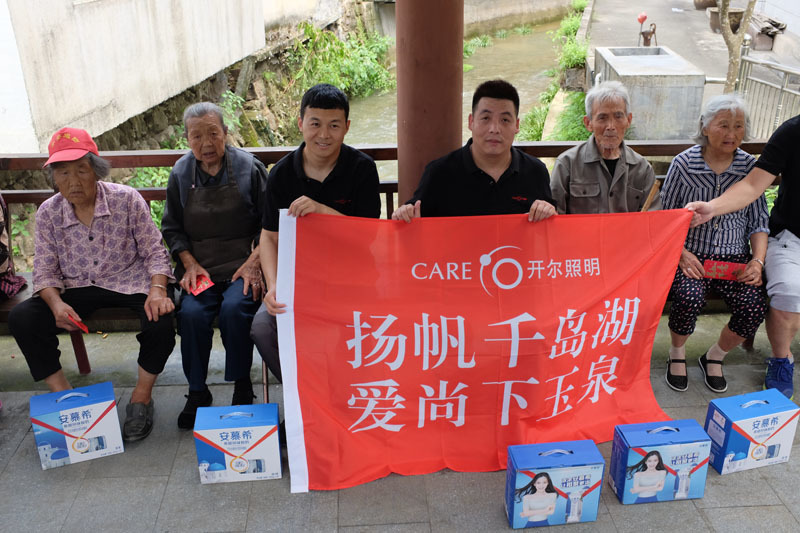 Grandparents were very surprised at our arrival, and then there was an irresistible smile. Her eyes were bright and clear, and her delicate mind even turned red. All the time on their faces turned into a bloom of years. The flowery smile can always touch the softest place in our hearts.
The charity activity of Kaier Lighting for the elderly was selected in Xiayuquan Village because most of the sales backbones of Kaier Lighting came out of this small village. In the rapid development of the increasingly prosperous enterprise, it is the social responsibility and quality that an excellent enterprise must have to return to the village to visit the elderly and carry forward the fine tradition of respecting and loving the elderly.