Kaier brand won the 2018 Double Awards in China's lighting industry!
---
In 2018, "influential brands of all categories" and "potential brands of home lighting" were included.
On December 30, the "Feast 2018 - The 12th China Lighting Industry Annual Billboard • Award Ceremony" jointly hosted by China Lighting News and Heyi Alliance Lighting Group was solemnly held in the State Banquet Hall on the 11th floor of Starlight Alliance. The Kaier brand won two awards in 2018 in China's lighting industry, "All Category Influential Brand" and "Home Lighting Potential Brand".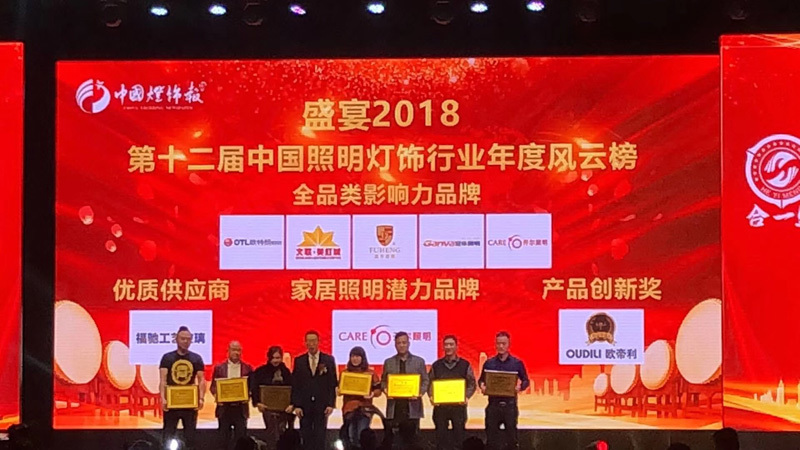 The brands listed on the annual list of China's lighting industry are comprehensively evaluated by the review committee from the aspects of annual gross domestic product, product innovation ability, brand reputation, market share, social responsibility, industry contribution, etc., aiming to make the brand enterprises with far-reaching influence and appeal in the lighting industry of the country and even the world stand out and promote the branding process of the lighting industry.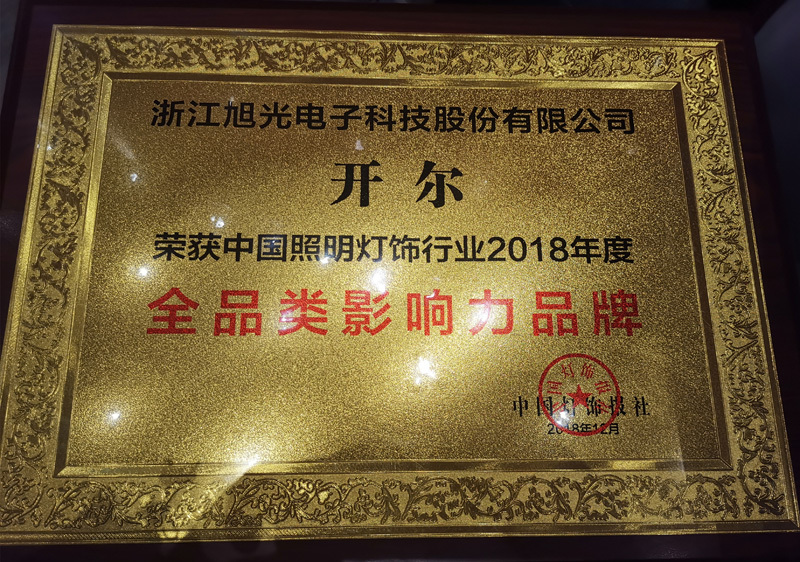 As a brand of Zhejiang Xuguang, Kaier Lighting has been focusing on LED lighting for nearly 20 years and has been adhering to the corporate purpose of "exploring the harmonious development of human, light and life", and is committed to contributing positive energy to the technological progress and healthy development of China's lighting industry. This award is a full affirmation of the brand concept and comprehensive strength of Kaier Lighting.
In the future, Kaier Lighting will always adhere to the use of innovative technology to provide users with high-quality products and services, focus on creating high-quality products, make Kaier brand, give full play to the driving role of brand economy in the economic development of enterprises, and implement the brand faith and commitment with the actual actions of enterprises!